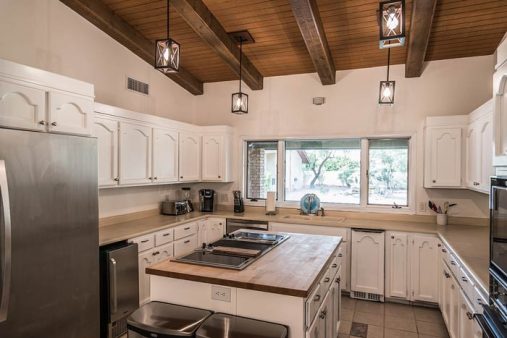 The decision to seek substance abuse treatment in Phoenix, Glendale, Scottsdale, or Tempe, AZ isn't one that's made lightly. Often, it comes with feelings of dread, anxiety, uncertainness or doubt. These emotions can be confirmed or challenged depending on the atmosphere of the sober living homes you explore. It's why Advanced Sober Living of Arizona offers a homelike setting for aftercare—because we know there's no place like home.
Take a Tour
We welcome you to come and tour one of the best sobriety group homes in Phoenix, AZ. We're certain you'll quickly see why we're different from traditional inpatient centers or sober living homes. Far from utilitarian or institutional, our amenities are welcoming and accommodating. Our aim is to help you feel like you're in a place where it's safe to be vulnerable, and where you'll receive the support you need from people you can trust while enrolled in our recovery and treatment programs.
Our home is open to tours upon request. We'll be happy to show you around the premises and explain all of the benefits we have to offer. We can give you an idea of what your day-to-day life will be like in our home, as well as all of the resources you'll have access to while you're with us.
Check Out Our Photos
Not ready to come in for a tour of our sobriety group home? No problem! Take a look at some of the pictures on this page to get an idea of the living arrangement we offer. It's easy to see at a glance why we're such a reputable place for rehabilitation, and why men who stay with us end up leaving sober, and with the confidence they need to get back to living their lives after addiction.
Schedule a Tour With us in Phoenix, AZ
Want to see what Advanced Sober Living of Arizona has to offer you? Schedule a tour today and we'll be happy to show you firsthand. Contact us a call today at (480) 863-6399 for more information or to set up a time that's convenient for you.